Bathrooms/Kitchen Remodels
Bathrooms
Remodeling your bathroom is one of the most important remodels you'll make to your home.  Eastern Shore Home Improvement provides the professional touches that will make your bathroom your dream bathroom.
We replace your old worn out bathroom, with new upgraded materials. We will assist with all your selections of: New flooring, Cabinets, Counter Tops, Plumbing fixtures, and Shower/Tub options.
Eastern Shore Home Improvement will work with you on a full remodel or a partial remodel.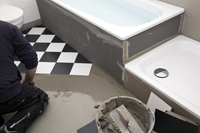 Kitchens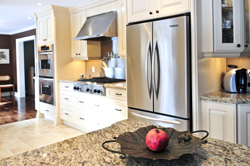 Add value to your home with a complete or partial kitchen remodel. If you are considering a kitchen remodel, choosing a kitchen design that fits your budget, is a big and important decision.
Let Eastern Shore be a part of your new kitchen.  From Tear Out to Kitchen Selections to Installation.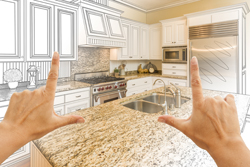 For Bathroom and Kitchen Remodels call
EASTERN SHORE HOME IMPROVEMENT on 207-797-3696
Eastern Shore Home Improvement is proud to have these industry partners: